Ewan McGregor and his animal friends knock Jason Statham and his shark off the top spot while Mamma Mia! Here We Go Again adds to its towering total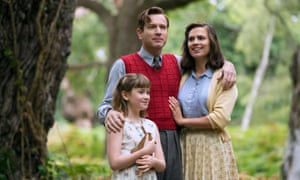 The winner: Disney's Christopher Robin
Jason Statham and his giant prehistoric shark had a predictably short run at the top of the UK box office, with The Meg knocked off its perch by Ewan McGregor and his animal friends. Disney's Christopher Robin debuted with a decent £2.42m from 649 venues, or £2.55m including modest previews – the smallest total for a No 1 film since the challenging days of the heatwave and the World Cup.
One comparison point for Christopher Robin is Finding Neverland – both films are directed by Marc Forster and relate to real-life figures in children's literature (one an author, the other a subject). On the other hand, Finding Neverland did not benefit from talking animals or characters as famous as Pooh and Piglet. That film began with £776,000 from 324 cinemas in October 2005 on its way to a total of £3.61m.
Last autumn, Goodbye Christopher Robin, which also tells the story of AA Milne's son, reached £2.88m.
The runner-up: Mamma Mia! Here We Go Again
For the fourth week in a row, Mamma Mia! Here We Go Again finds itself in the runner-up spot. Despite achieving a towering total of £54.5m so far, the Abba musical has only spent one of its five weeks of release at No 1 in the official comScore chart, losing out successively to Mission: Impossible – Fallout, Ant-Man and the Wasp, The Meg and now, Christopher Robin.
The film is following a similar pattern to the original Mamma Mia! in 2008, which spent two weeks at the chart summit, and then spent a total of eight weeks at No 2, albeit non-consecutively. Mamma Mia! reached £68m at the UK box office, and is currently the 11th biggest film of all time in the UK.
The chart: Spreading the love
No fewer than eight films in the official chart recorded weekend grosses above £1m – although one of those titles, The Festival, achieved its hefty total thanks to the inclusion of takings on Tuesday, Wednesday and Thursday – more on that in a moment. This degree of strength in depth is unusual, and it's particularly remarkable to see the film in 10th place – Hotel Transylvania 3: A Monster Vacation – earn that lowly position with a weekend gross as high as £971,000.
Among the eight films earning £1m-plus is Incredibles 2, now in its sixth week of release. The film's latest takings push its total to £48.6m, overtaking Despicable Me 2, Minions, Despicable Me 3 and Shrek 2 (which all took between £47m and £48m) to become the second-biggest animation at UK cinemas, behind Toy Story 3 (£73.9m). These figures are not adjusted for inflation.
Meanwhile, Mission: Impossible – Fallout, with £20.1m so far, has become only the second film in the franchise to crack £20m at the UK box office, after 2015's Rogue Nation (£21.2m). Fallout looks a dead cert to become the biggest-grossing title in the series.
The Brit com: The Festival
Hollywood studios have signally failed to produce a major adult comedy this year – there's been nothing to rank alongside R-rated hits such as The Hangover, Bridesmaids, Ted, Bad Neighbours or 21 and 22 Jump Street. Attempting to fill the void is homegrown comedy The Festival, the first feature from the production company set up by Inbetweeners creators Iain Morris and Damon Beesley. The film began with £836,000 for the weekend period, £1.42m including previews.
While those numbers are far below the level of both Inbetweeners films, that's hardly a fair comparison. A better one is The Bad Education Movie, which achieved £2.04m in 2015. In 2016, David Brent: Life on the Road managed £3.66m – a realistic target for The Festival – while Sacha Baron Cohen's last effort, Grimsby, grossed £5.27m.
The event: Secret Cinema
Secret Cinema came very close to delivering £1m in weekend grosses with its Romeo + Juliet London event. The Verona Beach presentation of Baz Luhrmann's 1997 film grossed a stunning £999,000 in three days from a single venue – taking the total after two weeks to £2.68m. The event, which began on Wednesday 8 August, ends its 13-date run on Saturday 25 August. Luhrmann's film originally grossed £7.44m in UK cinemas.
The market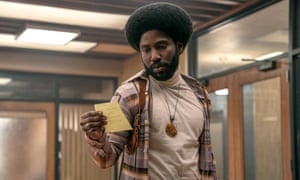 Despite the lack of a major new blockbuster, the market overall is showing great resilience, with a large number of titles all doing their bit. Grosses are down a slim 8% on the previous session, and are up an impressive 51% on the equivalent weekend from 2017, when The Hitman's Bodyguard edged out veteran player Dunkirk for the top spot. This is now the fourth week in a row showing an uplift versus a year ago, which augurs well for a strong August total. Cinemas will be hoping to ride out the month with this week's crop of new titles: action comedy The Spy Who Dumped Me, Spike Lee's BlacKkKlansman, Emma Thompson drama The Children Act, horror Slender Man and boy-and-wolf adventure Alpha.
Top 10 films, 17-19 August
1. Christopher Robin, £2,553,810 from 649 sites (new)
2. Mamma Mia! Here We Go Again, £2,241,507 from 673 sites. Total: £54,523,054 (five weeks)
3. The Meg, £2,113,490 from 531 sites. Total: £8,561,777 (two weeks)
4. The Equalizer 2, £1,980,654 from 493 sites (new)
5. The Festival, £1,423,410 from 408 sites (new)
6. Incredibles 2, £1,359,602 from 617 sites. Total: £48,579,752 (six weeks)
7. Mission: Impossible – Fallout, £1,174,345 from 524 sites. Total: £20,102,327 (four weeks)
8. Ant-Man and the Wasp, £1,169,524 from 588 sites. Total: £13,597,140 (three weeks)
9. Romeo + Juliet (Secret Cinema), £999,338 from one site. Total: £2,682,527 (two weeks)
10. Hotel Transylvania 3: A Monster Vacation, £970,776 from 609 sites. Total: £13,971,286 (four weeks)
Other openers
Gold, £126,695 from 85 sites
The Guardians, £35,218 from 22 sites
Kolamavu Kokila, £28,597 from 25 sites
Geetha Govindam, £25,573 from 16 sites
Satyameva Jayate, £25,070 from 18 sites
Mr and Mrs 420 Returns, £17,344 from 11 sites
The Eyes of Orson Welles, £14,582 from 16 sites
Mildred Pierce, £7,944 from 10 sites
The Women, £4,274 from two sites
Along With the Gods: The Last 49 Days, £2,946 from five sites
Koode, £2,721 from 13 sites
Thanks to comScore. All figures relate to takings in UK and Ireland cinemas.