The UK looks set for a December general election after Labour leader Jeremy Corbyn announced his party was ready to fight the "most radical campaign ever".
Mr Corbyn said his condition of taking a no-deal Brexit off the table had now been met after the EU agreed to extend the deadline until 31 January 2020.
Prime Minister Boris Johnson can only hold an election with the support of MPs – who have blocked it three times.
The PM is making a fresh attempt to get their backing in Parliament.
MPs are currently debating a government bill for an early election on 12 December, which requires only a simple majority of one to pass.
The Scottish National Party and Liberal Democrats want a 9 December poll, saying it would prevent the prime minister from pushing his Brexit deal through Parliament.
No 10 sources have told the BBC they would accept 11 December to get opposition parties on-board – and they have agreed to put Brexit legislation on hold, for now.
Labour's Shadow Justice Secretary Richard Burgon said Labour wanted Mr Johnson "out before Christmas", but did not confirm his party's preferred poll date.


Labour has, against the wishes of many of its MPs, shifted to supporting a December election and with that, it means we are on for the first December general election in decades.
The prime minister hopes this will give him a victory at the polls that would allow him rapidly to get his Brexit deal through Parliament and the UK out of the EU.
The Labour leader hopes for a souped-up version of his move forward at the 2017 election that would mean, contrary to the view of many of his own MPs, his project can continue and build.
The Lib Dems and SNP hope for a chance to stop Brexit happening, and expand their own political positions at a junction for the country.
But none of the parties can be remotely sure of what will happen next.

What has Labour said about an election?

Mr Corbyn was cheered by members of his top team, as he made his announcement at Labour's campaign headquarters in central London.
He said: "I have consistently said that we are ready for an election and our support is subject to a no-deal Brexit being off the table.
"We have now heard from the EU that the extension of Article 50 to 31 January has been confirmed, so for the next three months, our condition of taking no-deal off the table has now been met.
"We will now launch the most ambitious and radical campaign for real change our country has ever seen."
Mr Burgon said Labour would be pushing to get votes for 16 and 17-year-olds, as well as EU nationals so they can have their say.
But he added: "Even if we don't get those things we want, when push comes to shove, we are going to support an election."
However, not all Labour MPs are on board, with Ben Bradshaw saying it was a "bad mistake" and calling instead for another referendum on Brexit.
His fellow backbench MP, Barry Sheerman, tweeted that it was "sheer madness" to hold a December election "on Boris Johnson's agenda".
What is the government's plan?

Mr Johnson will later call on MPs to support a general election for the fourth time since he took office in July.
The PM does not have a majority in Parliament after his decision in September to remove the party whip from more than 20 of his MPs who voted to block a no-deal Brexit, and some defections.
He renewed his call for an election after MPs voted against passing his Brexit bill through Parliament in three days – something that would normally take much longer.
The PM tabled a motion for an election under the Fixed-term Parliament Act on Monday, but under the law it needed the support of two-thirds of all 650 MPs to go through and it only got the backing of 299.
After the vote, Mr Johnson said the "dysfunctional Parliament" was in "paralysis" over Brexit and needed to be replaced "so the country can move on".
The legislation the PM will propose on Tuesday requires a lower threshold for approval – a majority of one – but can be amended by those MPs wanting to add their own conditions to an election – such as a proposal to lower the voting age.
Where do the other parties stand?

The Lib Dems and the SNP want an election on 9 December because they say that will prevent any chance of Mr Johnson bringing back his Brexit bill and getting it approved before Parliament is dissolved.
Both parties want to fight the election on a platform of stopping Brexit entirely.
Lib Dem leader Jo Swinson said: "We need to see the path forward, and if it is not going to be through [another referendum], if there is not the support for [that] in this Parliament, then we need to look at the other way to do that, and right now that is through having a general election."
But one of the party's latest recruits, Heidi Allen, has criticised the position and announced she will not stand in the next election.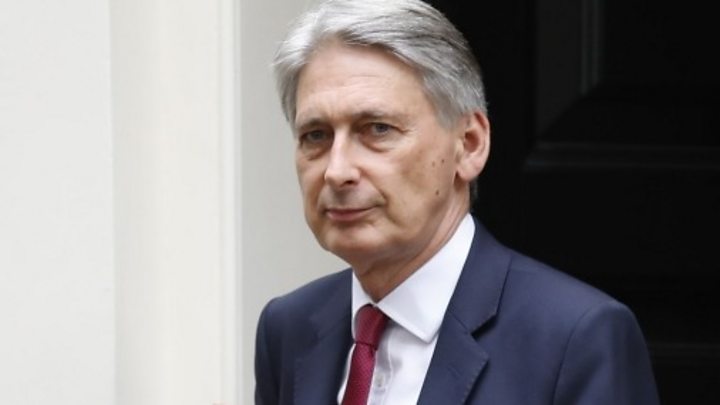 In a letter to her constituents, she wrote: "Brexit has broken our politics and it is my firm belief that only a confirmatory public vote will bring an end to this sorry chapter."
Both The Independent Group for Change, which has five MPs, and Plaid Cymru, which has fourm have said they will vote against an election and instead continue to support a so-called "People's Vote" – or further referendum on Brexit.
Some former Conservatives are also against an election too.
Former Chancellor Philip Hammond – who was expelled from the Conservative parliamentary Party after voting against a no-deal Brexit – said the idea of using "precious time" to hold an election, rather than passing the government's Brexit bill, "frankly appals me".
Mr Hammond told BBC Radio 4's Today programme the real motivation for an election was to "change the shape of the Conservative Party" and to "get rid of a cohort of MPs that it regards as not robust enough" on Brexit.
It is not clear where the Democratic Unionist Party stand yet.
The Brexit spokesman for the 10 MPs from Northern Ireland, Sammy Wilson, said his party did not fear a general election. But he said they would not vote for anything that could take Parliament closer to approving Mr Johnson's Brexit plan, which they oppose.
When will we know if there will be an election?

MPs are currently debating the bill for an early election, focusing initially on the timetable for the legislation.
The government is aiming to complete all of its Commons stages by the end of the day – a process that normally takes several days.
A vote on the second reading of the bill is expected shortly before 1800 GMT – this is the first Commons hurdle – and that will be followed later by a third reading vote.
The opposition has criticised the accelerated timetable, saying it was "designed to avoid scrutiny" and prevent any amendments to the bill.
Labour MP Stella Creasy said the government was seeking to "rig the debate".
If MPs back the bill later, then there is almost certain to be a pre-Christmas election, although the legislation will still have to clear the House of Lords.
---
Do you have any questions about the latest political developments?
In some cases your question will be published, displaying your name and location as you provide it, unless you state otherwise. Your contact details will never be published. Please ensure you have read the terms and conditions.
Use this form to ask your question: